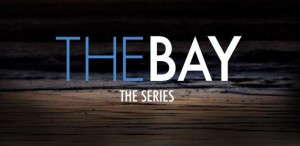 TV: The Bay
RELEASED: 2010
GENRE: Drama
ROLE: Avery Garrett
IMDB | PHOTOS | OFFICAL


In a posh community by the sea, Bay City's rich and famous indulge their lifestyles with forbidden love, malicious lies and never-ending scandals. Centering around the town's elite, THE BAY follows the privileged, yet dysfunctional Bay City residents, including socialite Sara Garrett, her youngest son Pete, and those around them as they face a series of dilemmas that involve rape, blackmail, sordid lovers, and vindictive arch rivals. Whether by choice or necessity, the town's privileged become entangled with those who confuse obsession for love and power for success.

Avery Garrett: Level-headed, straightforward, and surprisingly curious, Avery is Daniel's reprimanding sister and Sara's devoted niece. A stronghold in the Garrett family, Avery finds herself defending those she loves even when doing so isn't necessarily justified.