FULL NAME: Alicia Leigh Willis
BIRTHDATE: March 1, 1978
RESIDES: Laguna Beach, CA
FATHER: David Willis
MOTHER: Leigh Willis
SIBLINGS: Kimberly (older sister), Ryan (older brother) and Tiffany (younger sister)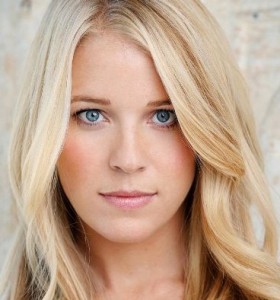 From an early age Alicia was hit with the acting bug. Alicia had her first speaking role in a Bank Commercial working along side her father. She continued doing a few commericals as a child but found another passion in sports.
When the family decided to move to California Alicia decided she wanted to act again. At an open call for a Kellogg's Frosted Flakes commercial at the age of 11 she was cast. Her love for sports came in hand when being a volleyball player was what they were looking for, she beat out 300 girls for the role.
Later went on to land a recurring role as Corey Conway on the hit series 7th Heaven. Although she loved playing soccer and was recruited by colleges to play, she ultimately chose to study acting at the South Coast Repertory Theater.
After making the move to Los Angeles she soon began guest starring in TV sitcoms. In 1998 she landed the role of Ali Flower on NBC's daytime soap opera Another World. Six months later the thirty five year old soap opera was cancelled. Alicia continued acting but it wasn't till 2001 when she landed the role of Courtney Matthews on another daytime soap opera on ABC. Alicia went on to play Courtney on General Hospital for the next four years when she decided it was time to move on and departed with the show in 2006. Not giving up on acting she continued to land different roles throughout the years.
Alicia's biggest role came in 2012 when she became a mother to her daughter Simone Leigh.